Greensboro Ice House Schedule Page
Prices and times are subject to change without notice
Choose a tab below to download a schedule.
PUBLIC SKATING
Download July 2019 Public Skating Schedule***PLEASE NOTICE: No Public skating Sunday 7/21. Time Changes 7/29, & 7/30 Adult Public will run 11a-12p, and will be 1/2 Ice, shared with Camp Chillin***
Please note: Most weekday public skating sessions are only $7, including skate rental.
**Weekends: Friday night through Sunday
Skating Admission: $10.00 (7yrs+), $8.00 (6yrs & Under)
Skate Rental: $3.00
Ages 3 and under=Free (Does not include Skate Rental)
**For any session that's scheduled for 2 hours or longer, weekend rates may apply.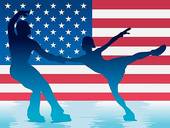 Please review the freestyle calendar carefully and please check the Facebook page notification of any changes to the schedule.
Stay up to date on all figure skating news by "liking" us on our FIGURE SKATING Facebook page @: Greensboro Ice House Figure Skating.
OPEN HOCKEY
Download July 2019 Open Hockey Schedule ***PLEASE NOTICE TIME CHANGES TO C/D PICKUP ON SATURDAYS***
Please note: Prices for all Pick-up Hockey sessions are now $10.
Goalies can reserve a spot for Pick-up sessions by contacting Caitie on Facebook or via e-mail CaitieFortune@gmail.com.