Learn to Skate
MASK POLICY- 11/17/21
As of November 17th, 2021, face masks are no longer required to enter our facility. The Greensboro Ice House asks that individuals make the safest decisions possible for themselves and other skaters/spectators.
Our Learn to Skate group classes are for students ages 5 to adult- beginners through advanced skaters. Classes begin with the fundamentals and progress to more advanced and specialized skills, for both figure skating and ice hockey.
---
Winter 2022 semester
Winter 2022 Learn to Skate classes begin Tuesday, January 4th, and January 8th. Classes are available for all skill levels, ages 5 and up. Each hour-long session includes 30 minute weekly class PLUS 30 minutes of practice ice for students directly after! Late enrollment is accepted!! Registration is open now– click the button below for semester info!
Early Registration Promotion!!
Enroll for our January 2022 Winter Learn to Skate semester by Monday, December 13th, and receive a card with 8 complimentary public skate admissions for use during the holidays! (Lost cards will not be replaced). This promotion is in place to give students a chance to show off their skating to family and friends over the holidays AND will help skaters keep up with skill work over the break!
Please allow 48 hours after online registration for complimentary public skate card pickup. Cards may be picked up from the front office at the rink.
Class Levels
Snowplow (Ages 5-6)
Basic skating skills to help young skaters become comfortable on the ice.
Note: All skaters renting skates will be given figure skates for the duration of the semester.
Basic (Ages 7 – 14)
Basic figure skating skills, beginning at entry-level skaters.
Freeskate (Ages 6+)
More advanced figure skating skills.
Note: Must complete Basic or Adult skills track.
Adult (Ages 15+)
Basic skating skills, entry level to intermediate.
Hockey (Ages 7 – 14)
Basic hockey skating skills, beginning at entry-level skaters.
Note: Skaters are not required to provide, own, or wear any ice hockey gear.
---
Try-It Classes
If you or your skater are uncertain about joining our classes, we invite you to try attending a class for a $20 "Try-it" class fee. If you decide to enroll for the remaining semester at the end of the Try-it class, and the coach approves it, the Try-it class fee will be applied to the semester tuition. If your child is not yet ready to participate in classes, we'll simply collect the $20 "Try-it" class fee.
Please be aware that we only allow try-it classes on a limited basis for the first 4 weeks of the semester.
Email us at gsoicehouse@gmail.com for more info and registration.
---
Private Lessons
Looking for lessons to take between Learn to Skate semesters. Try out a 1-on-1 private lesson with one of our wonderful coaches! Visit the Private Lessons page to see a full directory of coaches.
---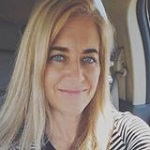 Skate Director Nicole
Email: niceskate18@gmail.com
Our skating director, Nicole, is a Professional Skaters Association ("PSA") Master Rated Program Director and the Greensboro Ice House is a PSA Excellence on Ice facility. Please email Nicole with any Learn to Skate or figure skating questions, compliments, or concerns.
Programming under her leadership includes a US Figure Skating Basic skills program of Learn to Skate group lessons, adult courses, pre-school classes, a home school curriculum, specialty programming for advanced figure skaters as well as a complete array of off-ice training opportunities. The Greensboro Ice House is proud to offer lesson options for skaters of all ages and abilities!
Questions? Email Nicole today, or call the rink at 336-852-1515.