Learn to Skate registration is now available through the Greensboro Ice Hub!
Please note: If you are having trouble using a mobile device, please try to use a desktop computer or laptop to register instead.
[Jump to Mobile Instructions ->]
Select "Programs" in the main menu, and click "Learn to Skate" in navigation menu.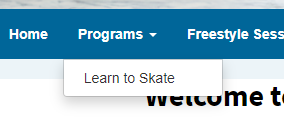 Under the program description, you will see the list of semesters. Select the current semester (Winter 2021, as of right now).

If you are not already logged in, you will be prompted to do so here. 
If you do not already have an Ice Hub account, select "Create New Account" and proceed from there. For help with account creation, please reference our Account Creation article.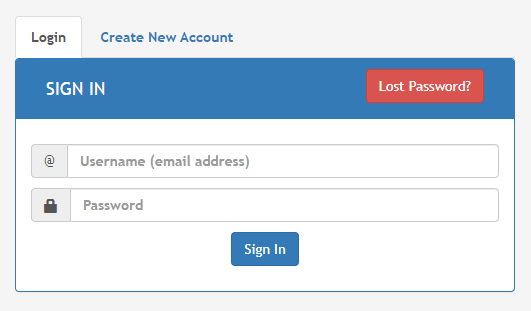 Once you select your season, a list of class levels will appear. Select your level.
Once you select your level, class day options will appear. Select your preferred class day to move on to the next screen.

Once you are logged in (or if you were already logged in, a waiver will appear. Make sure to fill this out with the skater's name, and click "I agree".
If you do not complete this waiver, you will need to start from the beginning.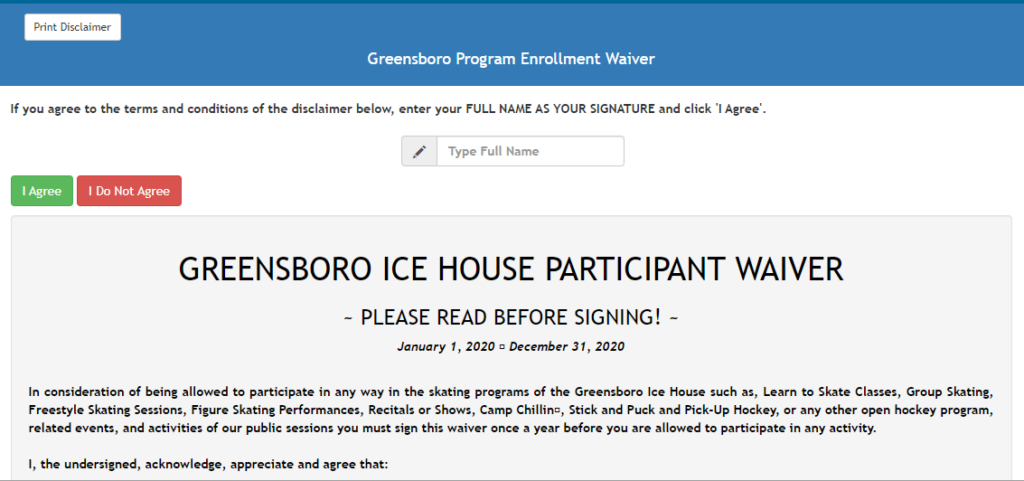 Your cart will appear. Check that the information on the left is correct. 
If you chose the wrong class level, click "Change", and return to the level selection page.
If you chose the incorrect class day, you can also click "more" and choose the alternate class day, without having to backtrack the whole process.
If it is correct, click "Add to Cart" next to the participant's name that will attend the class listed on the left. A green "Checkout" button will appear at the top.
If you need to add another skater, do not click "Checkout". Proceed to the next step.
 If you are only registering one skater, you can click "Checkout" and skip the next step.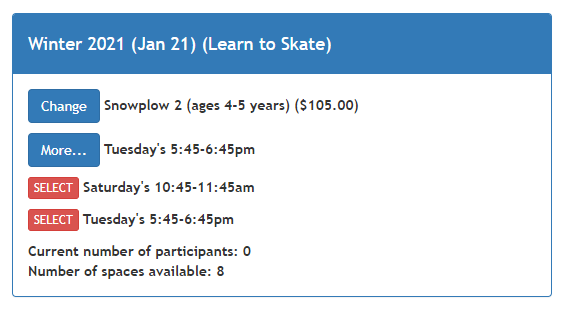 If you need to register multiple participants (siblings, family, etc), do not click "Checkout".
Select "Change" next to the class on the left. This will take you back to the class selection screen. Select the next participant's correct level, and follow the same steps as above for your second participant.
If you do not already have your additional participants on your account, select "+Add New Participant" on the right to add them.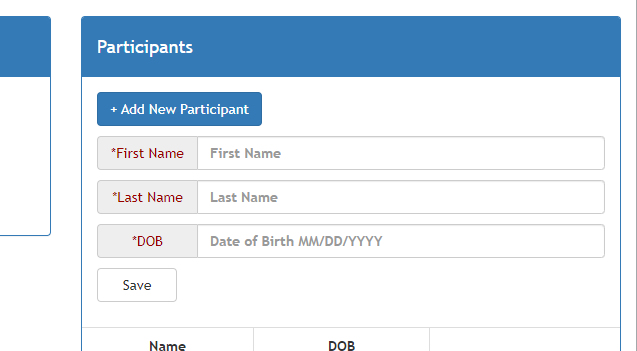 When you have added classes for all of your participants, click the green "Checkout" at the top.

When you click "Checkout, the final cart will appear. 
Make sure all your information is correct before clicking "Complete Purchase". The class level and day should be accurate, and assigned to the  correct skater. If a registration is incorrect, click the red "X" next to it to delete it, and click "Continue Shopping" to complete it correctly.
Add comments for the admin team if needed. The grand total will be at the bottom. The Admin Team will apply sibling discounts/credits after submission.
When everything is confirmed, click "Complete Purchase" to proceed to payment.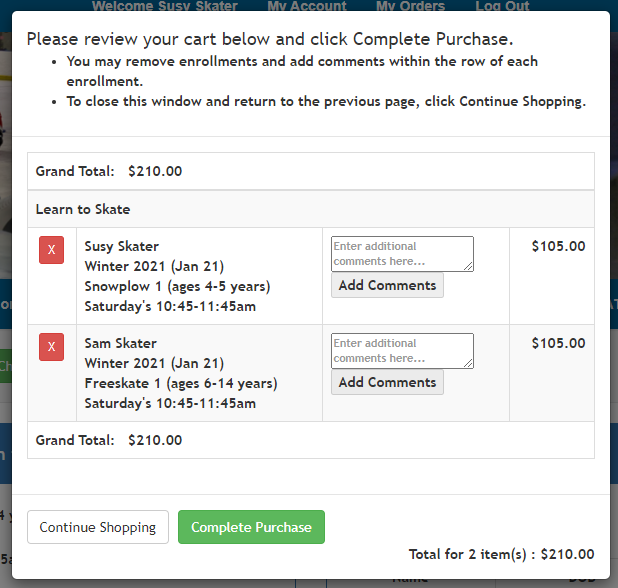 The payment form will appear for you to provide card information. Compete this and click "Place Order".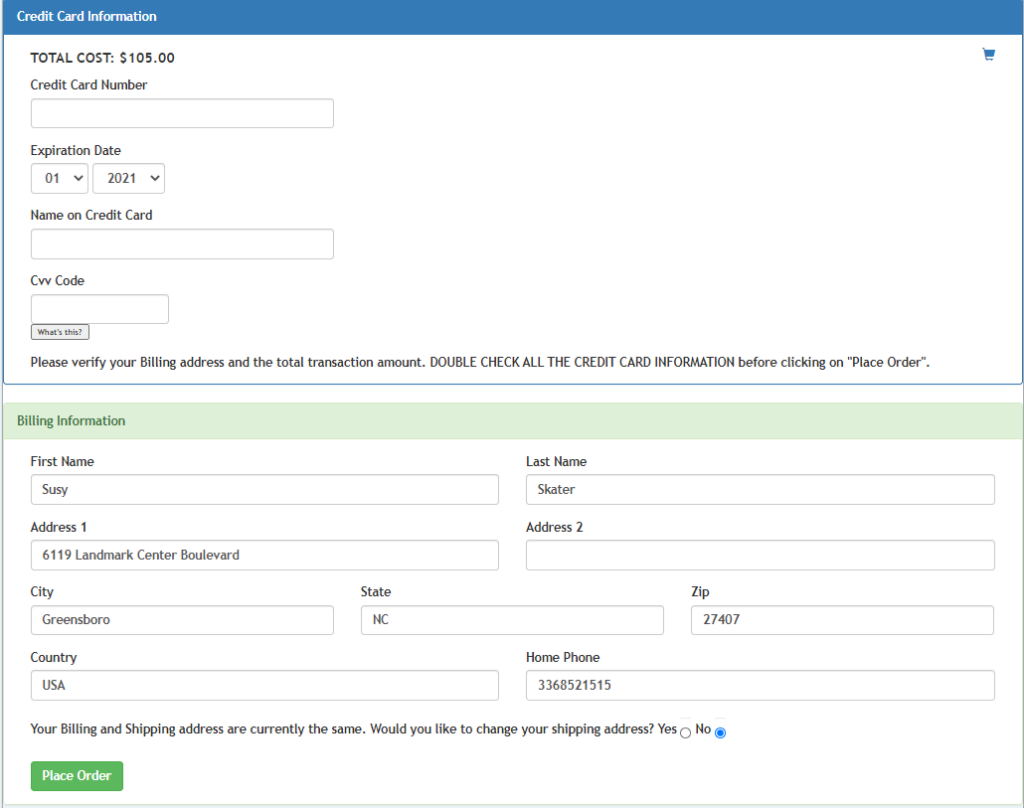 You're finished! Our Admin Team will process your order within 24-48 hours. You can view your past orders and registrations through the Ice Hub at any time by logging in and clicking "My Orders" at the top of the page.