Adult League registration is now available through the Greensboro Ice Hub!
Please note: If you are having trouble using a mobile device, please try to use a desktop computer or laptop to register instead.
Select "Programs" in the main menu, and click "Adult League" in navigation menu.

Review the season information at the top, and select the current season to begin registering.
Select your desired division.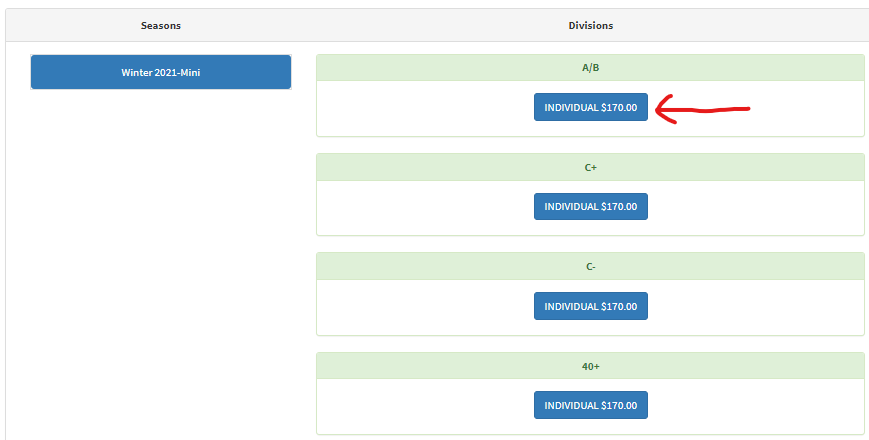 If you already have an Ice Hub account, enter your account information to log in.
If you do not have an account, click "Create New Account" to do so. Refer to our "Account Creations Instructions" for to guide on this.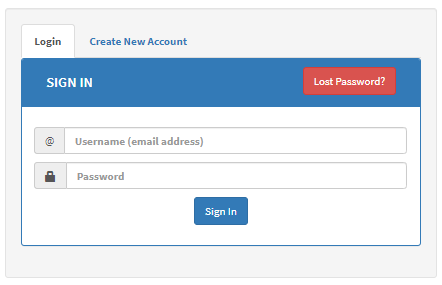 A waiver will pop up after you log in. SCROLL DOWN TO READ THE ENTIRE WAIVER AND RULES.
Enter your name to electronically sign it, and click "I agree".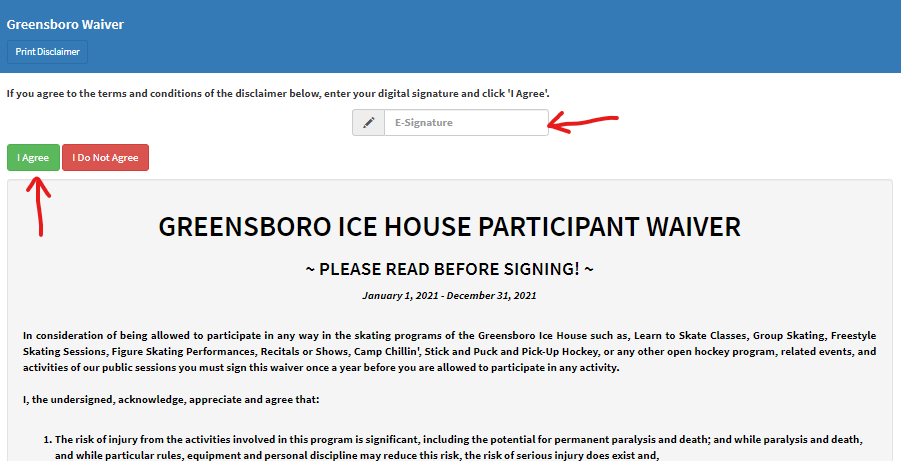 Your registration info will appear here. Click "add comments/edit" if this is your first time registering through The Ice Hub.

Here, you will add information about you (the player).
Enter your USA Hockey Number. Add any other details as needed.
If you have credits to apply, please note that in the comments.  Credits will be applied after registration is submitted. Your card will be charged the FULL amount in a pending status until credits/discounts are applied.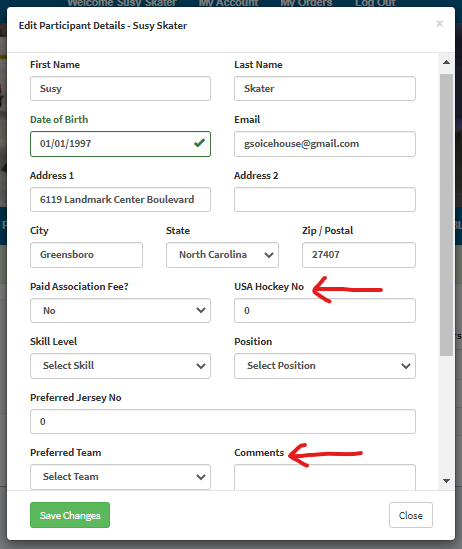 Once your customer information is added, click the checkbox next to your skater, and click "Add to Cart".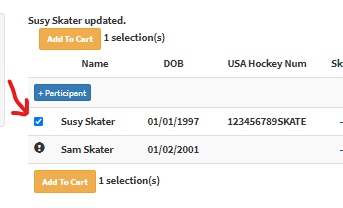 Click "View Cart" to see your final registration. Make sure everything is correct. You will not have a team assigned, that is normal.
Click "Complete Purchase" to check out.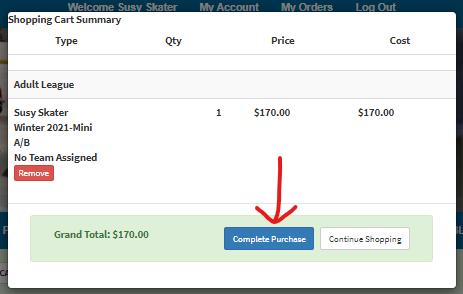 Enter your card information, and click "Authorize my Card" to complete your purchase.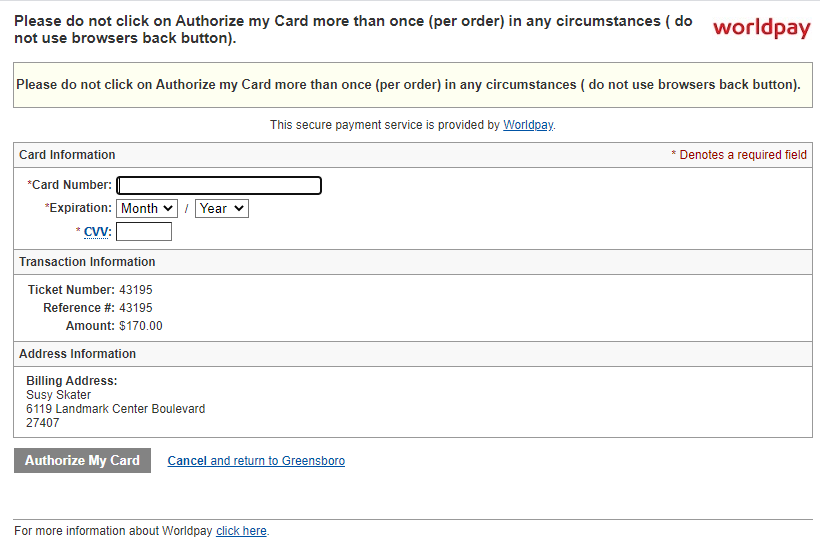 You're finished! Our Admin Team will process your order within 24-72 hours. You can view your past orders and registrations through the Ice Hub at any time by logging in and clicking "My Orders" at the top of the page.