The purchase of stickers is required for all Freestyle, Open Hockey (Stick and Puck and Pickup), and Adult Noon sessions.
To purchase stickers, you will need to make an account. 
Once your account is made, LOG OUT, click "Sticker Purchase" on the main menu.
Please note: If you are having trouble using a mobile device, please try to use a desktop computer or laptop to register instead.
[Jump to Mobile Instructions ->]
Click "Sticker Purchase" in the main menu. Choose the appropriate stickers for the sessions you plan on attending.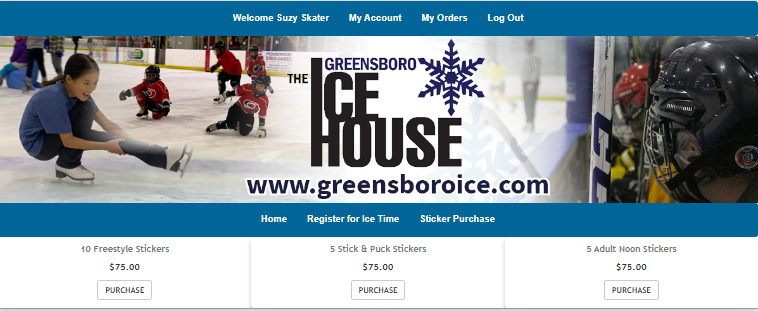 Enter the quantity of SETS of stickers you would like to purchase. Enter "1" for one (1) full set.
Please note the amount of stickers:
Freestyle stickers = Ten 30-minute stickers
Open Hockey Stickers = Five session stickers for either one (1) Stick and Puck session, or one (1) Pickup session
Adult Noon Stickers = Five 60 minutes (1 hour) sessions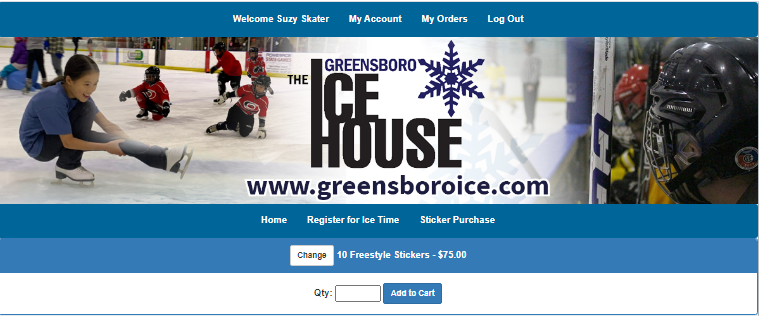 You will be required to sign a participation waiver with each purchase. Enter the name of the skater and click "I Agree".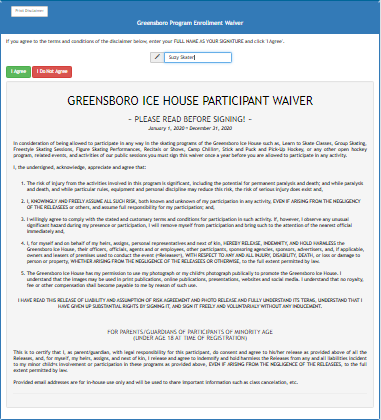 ***If you receive the "Waiver Not Signed" error message, you've hit a bug!
To solve this, simply LOG OUT, and click "Sticker Purchase" to complete your order. The Hub will prompt you to log in during the purchase process, and then show you the waiver.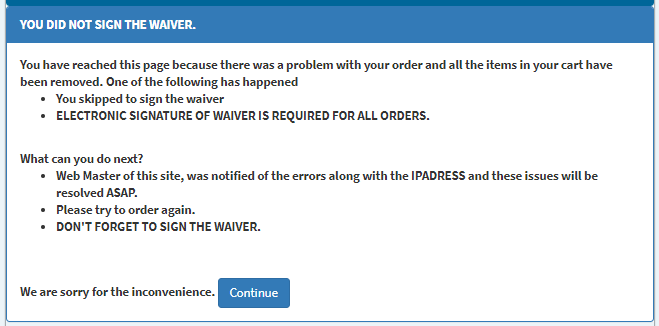 Your purchase will show in your shopping cart summary. Click "Continue Shopping" to add more stickers or add ice time. Click "Complete Purchase" if your puchase is correct.

Time to pay! Enter your card information and click "Authorize My Card" to complete your purchase.
For security purposes, we cannot store card information in our Ice Hub database at this time.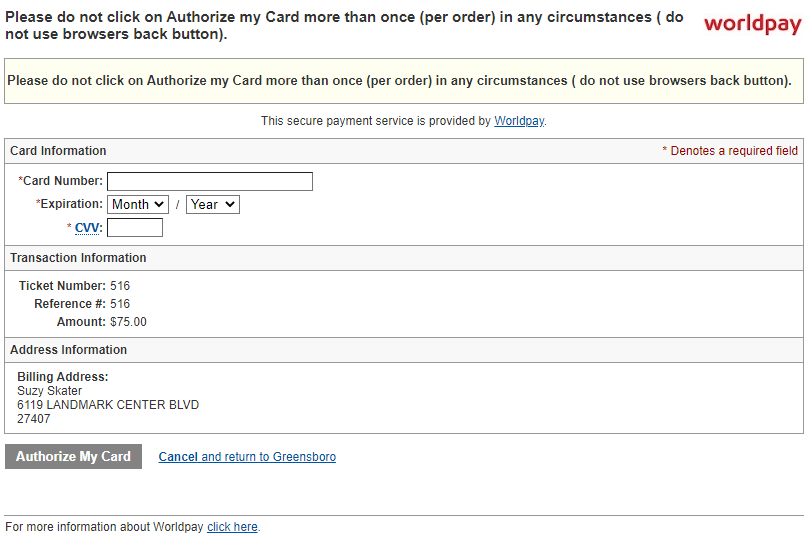 You will then receive a confirmation email to your registered email address. Your stickers will be available at check-in after 24 hours (or 48 hours on a weekend). We'll see you on the ice!