After you have created your account, you will be able to manage your information, any other participant's information, and your orders/order history.
Please note: If you are having trouble using a mobile device, please try to use a desktop computer or laptop to register instead.
[Jump to Mobile Instructions ->]
Click "My Account" in the top menu and log-in.
From here, you can edit your personal information.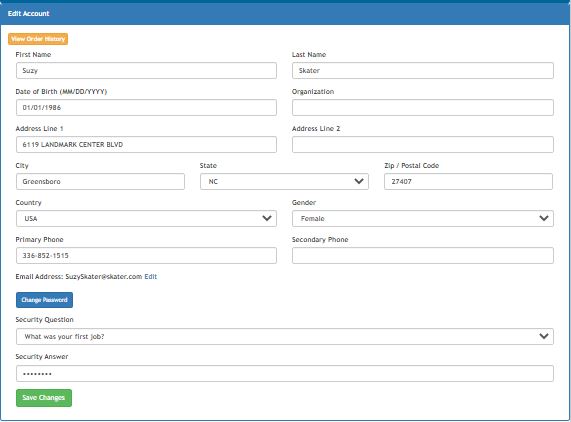 You can also add  or edit participants (children/siblings/other family members). 
You cannot delete participants from this screen. If you need to remove a participant from your account, please email our admin team at gsoicehouse@gmail.com.