The first time you visit The Greensboro Ice Hub, you'll be required to create a new account. Remember to write down your log-in information when you are finished.
Please note: If you are having trouble using a mobile device, please try to use a desktop computer or laptop to register instead.
[Jump to Mobile Instructions ->]
Click "Create Account" in the top banner.

Complete the Main Account Holder information.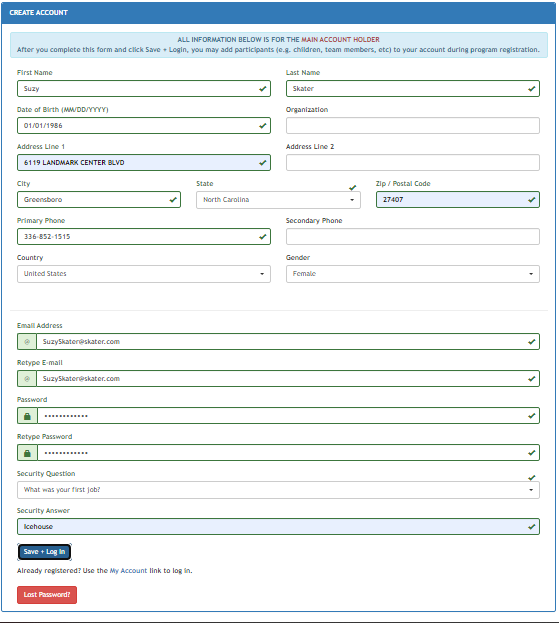 Parents should register as the main account holder and add children and siblings under the main account.
If you have more than one adult skater in your family, choose one main account holder, and list secondary adult skaters as participants in this way.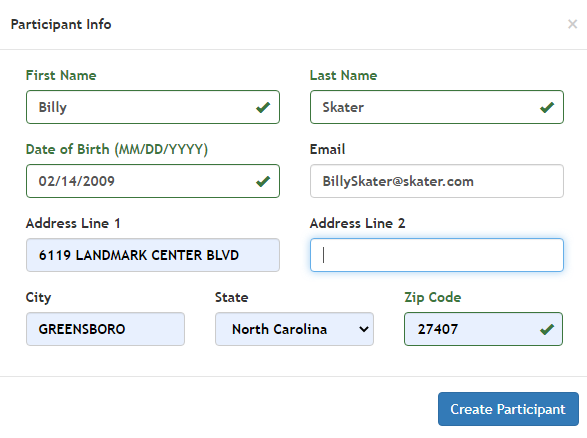 Additional skaters can be added like this, as well as editing participant information. 

When you arrive on the Ice Hub home page, select the dropdown menu at the top of the page to view the account management menu.
Again, please note: If you are having trouble accessing the Ice Hub on your mobile device, please try accessing it on a desktop computer or laptop.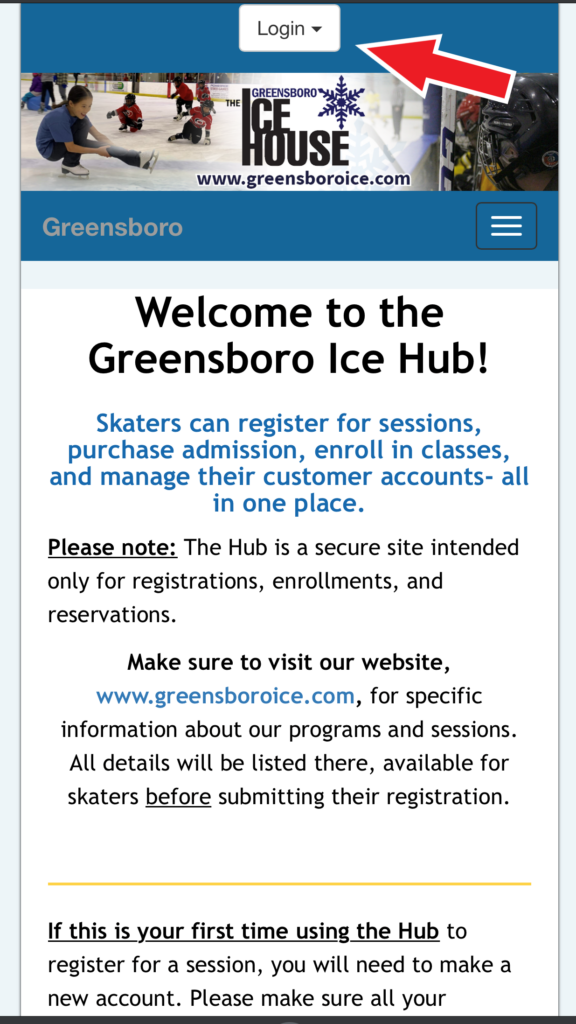 On that menu, select "Create Account".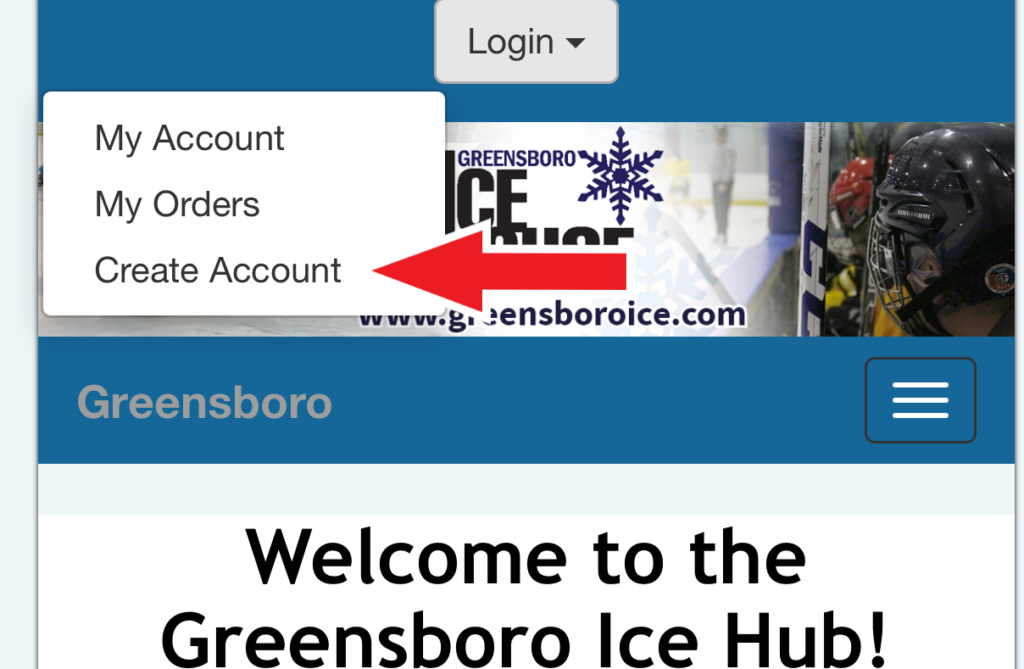 Fill out all of your account information. Please note, this is for the main account holder.
You  may also add additional participants from this screen in the future, or edit your account information.