The first time you visit The Greensboro Ice Hub, you'll be required to create a new account. 
Click "Create Account" in the top banner.

Complete the Main Account Holder information.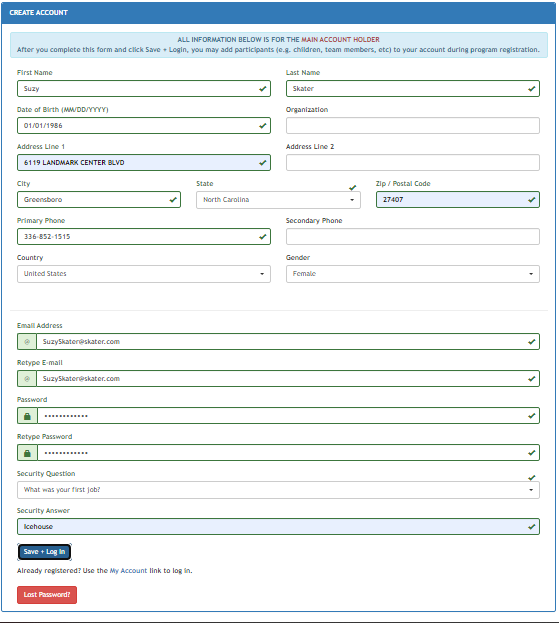 Parents should register as the main account holder and add children and siblings under the main account.
If you have more than one adult skater in your family, choose one main account holder, and list secondary adult skaters as participants in this way.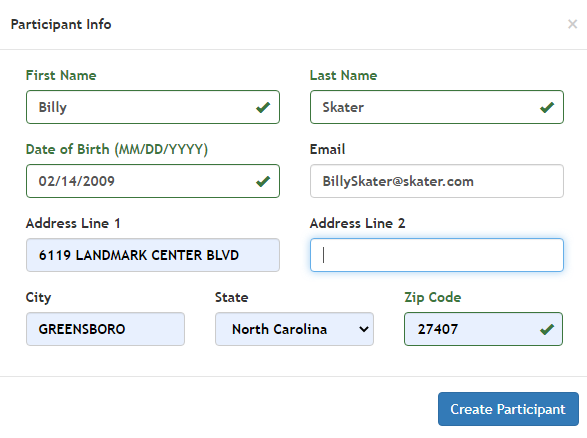 Additional skaters can be added like this, as well as editing participant information.